Win a set of high-quality sheets! These sheets from California Design Den make the perfect gift for Christmas. Enter today to win!
This post contains affiliate links for your convenience. For more information, see my disclosures here. A huge thanks to California Design Den for providing product for this post! My favorable opinion of the comfortable, high-quality sheets is 100% my own.
I'm always looking for sheets that mimic that feeling of "new sheets" each time I get into bed. Sheets that are comfortable and high-quality, but also are affordable. Because let's face it — sheets can be expensive!
A few months ago, I was searching for comfortable, high-quality sheets that are also affordable. And I've found a set that checks all of those boxes.
These sheets from California Design Den have now become my favorite sheets! They are a sateen weave sheet set which means they are soft and silky.
They have that crisp feeling that you find in really nice hotel bedding but they are still comfortable. These sheets have that "fresh sheets" feel every time I climb into bed.
Even after many washes, these sheets have continued to hold up. The quality is still amazing!
I just got another set of sheets for our bed and I'm so excited because this time I picked a pattern. I decided to get this striped sheets set! I love the subtle, modern feel.
There are lots of colors and patterns you can choose from. They even have some new winter patterns as well. Perfect for guests staying in your home for the holidays.
If you are looking for new bedding, or you just want to upgrade to something with better quality, I highly recommend these sheets.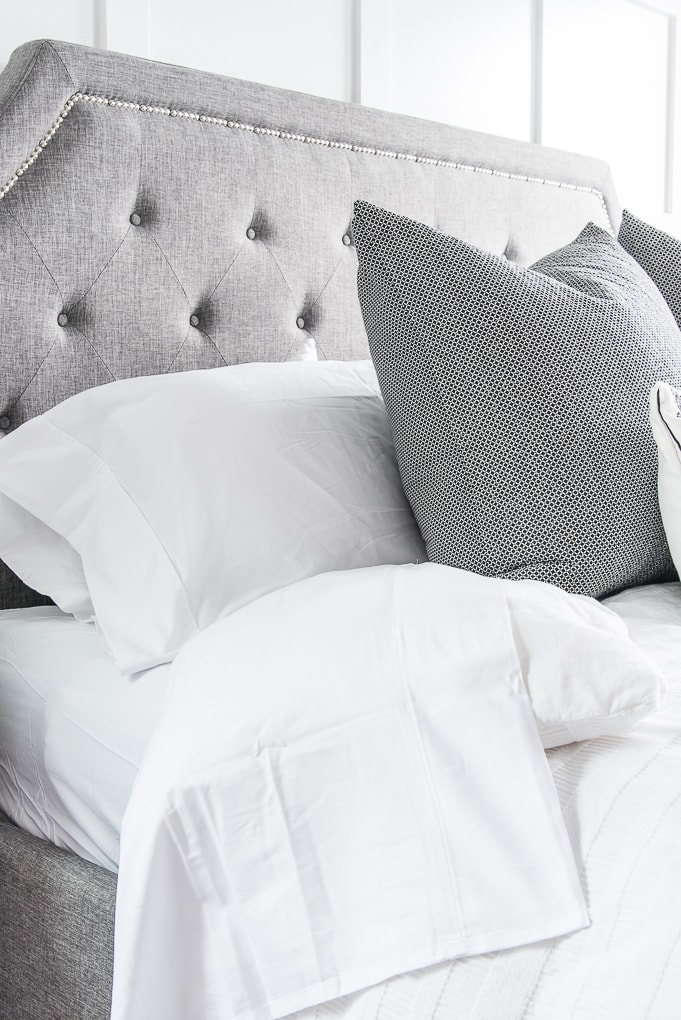 They would also make a great Christmas gift. If you have someone on your list that's hard to buy for, they will love a nice, new set of comfortable sheets.
California Design Den has graciously offered to send a set of sheets to one of my readers!
You can enter to win a 4-piece sheet set in any color and size. You can see all of the options here.
All you have to do is enter below. There are multiple ways to enter and to get even more entries. Make sure to share with your friends too!