Comfortable and Organized Creative Home Office Reveal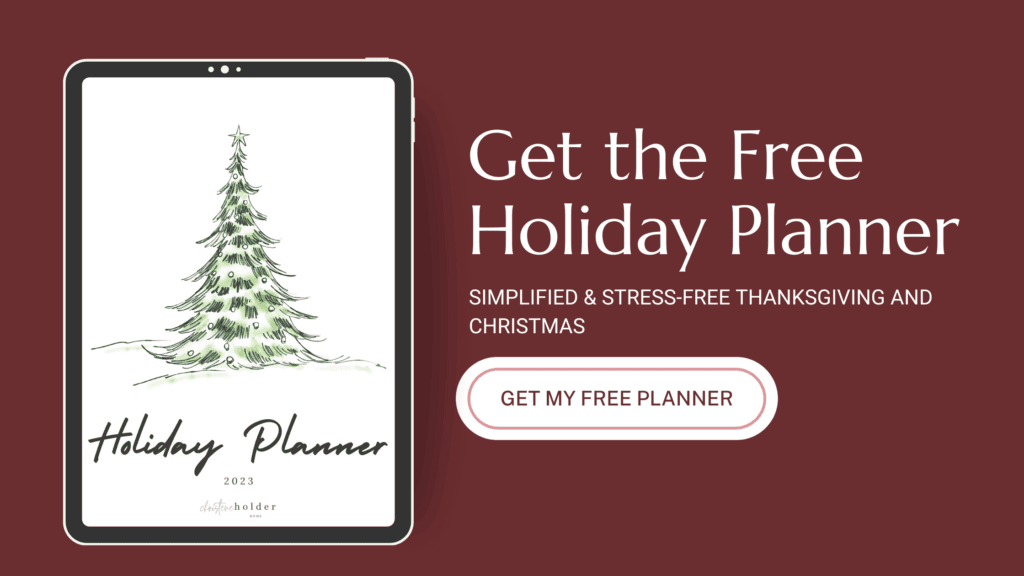 My comfortable and organized creative home office is finally finished! Come take a tour of this space that I transformed in our home. I hope you love the built-in storage cabinets and all of the styling I've done to makeover the other half of my home office.
Want to see more room reveals? Check out my modern and bright creative home office, the neutral and feminine nursery reveal, and our modern classic master bedroom reveal.
It's reveal day for the other half of my home office.
If you missed the past few posts, I'm working on my comfortable and organized creative home office, and you can see my design plan here.
Now it's time to finally reveal my comfortable and organized creative home office! I can't wait to show you around.
This post contains affiliate links for your convenience. For more information, see my disclosures here.
If you are interested in any of the sources for the items I used to decorate my home office, you can find them all at the end of the post.
I've been loving my home office space ever since we transformed it during the One Room Challenge. I finally have room to work and get organized.
But the other half of the basement was pretty neglected compared to the office nook.
I really wanted a comfortable space where I could relax. I also needed a lot of storage for all of my home decor and craft supplies.
This area is unique because it is also the entryway into our home. It has to still be open enough so that we can walk through and get to the stairs to the rest of the house.
I had a few ideas for how I wanted to transform this side of the office. But, the main addition was the IKEA PAX wardrobes to store all of my home decor and craft supplies.
I'm so thrilled with how the storage wardrobes came together! They look like they have always been there and they fit in perfectly.
Let me give you a tour of my new comfortable and organized creative home office!
I designed the other half of my office to function as both a relaxing space and a storage space. So, having different zones was an essential part of this design.
The newest furniture addition to the basement is this comfortable oversized chair. This was an item that I totally splurged on! I wanted something super comfortable that I could curl up and relax in the morning with my coffee.
I absolutely love this chair. It's a great size for this office because it's bigger than a normal chair, but smaller than a couch. It's definitely my favorite place to curl up to read and work.
Since the basement is actually the first floor of our townhome, it's on the ground level. We added these beautiful plantation shutters to the windows for some privacy. They are perfect and I love that I can control the light by tilting the louvers.
This small area between my chair zone and my desk area was the perfect spot for this little cabinet. I did a full furniture makeover of this thrift store piece a few years ago. Now, it's here in my office and allows me to have extra storage space.
We also have a TV down here so I can watch shows or movies while I'm crafting. I also use this space to do home workouts in the morning.
I've wanted to incorporate more family photos into our home. Since this is the entry to the rest of our house, I thought a modern gallery wall would look so pretty here.
It really helps to tie this room into the rest of our home.
Finally, the biggest change in this space is the addition of the new IKEA PAX storage cabinets.
Our townhome was really lacking in storage space. Especially for my home decor and craft supplies. This small corner was a great spot to add these narrow, but tall cabinets to create a ton of extra storage.
The cabinets were the perfect fit, and they honestly look like they have always been here. I love that I now have tons of storage that I can hide away behind the beautiful modern doors.
I am so happy with how everything turned out! This other half of my office is my new favorite place to rest and relax.
I hope you love the office as much as I do!
SOURCES
Click on the photos to shop my home office.
If you missed any posts from my comfortable and organized creative home office, you can check them out via the links below:
Planning a Comfortable and Organized Creative Home Office
The Best Modern Accent Lamp {and Giveaway}
The Most Comfortable Oversized Chair
How to Install Plantation Shutters
How to Create a Simple Modern Gallery Wall
How to Create Extra Storage with the IKEA PAX System
Comfortable and Organized Creative Home Office Reveal (You're Here)