DIY Moss Bowl Centerpiece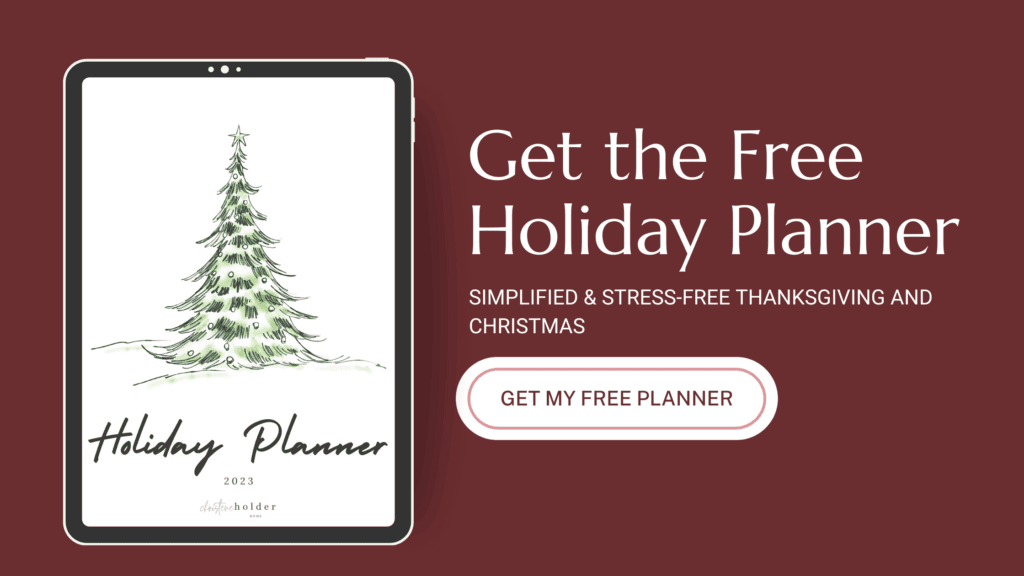 Make this modern moss bowl centerpiece for your home! This easy step-by-step guide will show you everything you need to make this new home decor trend.
Want more DIY home decor projects? Check out this DIY faux fern, this succulent garden, and this eucalyptus wreath.
This post contains affiliate links for your convenience. For more information, see my disclosures here.
I'm jumping in on a home decor trend I've been seeing a lot of lately – moss bowl centerpieces.
I've seen a few of these beautiful, modern centerpieces in inspiration photos. And I really love the natural look of the moss with the texture of the bowl.
There are a few different interpretations and ways to create this look for your home. You can use any type of bowl – my favorites are wooden or concrete. And you can use either faux or live moss.
For our home, I knew that faux moss was going to be the best option. I don't have a green thumb, and I also wanted this centerpiece to last for years to come without having to maintain it.
I have seen a few versions of the moss bowl in the stores. There's one in the Studio McGee collection at Target that I had my eye on when the collection was released online.
I went to look at it in person and honestly I wasn't that impressed. It was smaller than I expected and oval shaped. In my mind, I pictured it being circular. And up close, the moss looked super fake.
I knew I could create a DIY version myself at home with a few supplies. Let me show you how to make a DIY moss bowl centerpiece for your home!
How to Make a Moss Bowl Centerpiece
Materials
Wooden Bowl – I already had this bowl from Target that I snagged on clearance a few years ago. There's a newer, similar version of it in stores now here.
Foam Half Ball – mine was 10" in diameter
Tools
This project was a very simple craft project that anyone can do. Ben and I were able to put everything together in less than 20 minutes.
First, you'll need to choose a bowl. I've had this wooden bowl for a few years now. I grabbed it from the outdoor clearance section at Target for a great price! There's a similar one available here.
This shot was when I was trying to play around with how to fit the moss in the bowl.
Next, you will need a foam half ball to fill the inside of the bowl and create the shape for your moss bowl centerpiece. The size of the foam half ball will depend on the size of your bowl.
My foam half ball was 10" in diameter and fit inside of the bowl with some space around the edge. This worked perfectly because it left some room to tuck the moss in and hide the edges.
I wanted the moss to look rounded but not too perfectly round, if that makes sense. I was going for a more natural look. So, we decided to cut off the very top part of the foam half ball to flatten it out slightly. Using a large serrated knife, we sliced some of the foam off the top of the half ball.
The one thing that I really wanted to create was a more realistic looking faux moss bowl centerpiece. Something that would look really good in person and no one would even know that it was fake.
I bought a few different versions of faux moss to see which ones looked the best. Most of the preserved moss options were too muted in color for me. The other faux moss options looked very fake.
But there was one version that was a true winner, and that was this roll of dark green moss. It's beautiful in person with a dark green color. It also has realistic detail with patches of moss at varying heights. When you bend the mat, it shows a brown underside which gives it a realistic dimension.
This roll of faux moss was definitely the most expensive option, but it was well worth it. I originally bought it at Michaels, but it doesn't look like it's in stock anymore. If you can find it, make sure to use a coupon to save some money. I only had to use a small amount, so I still have some leftover for other projects.
Here are some other great options.
Faux Moss Sheet | Faux Moss Mat | Faux Moss Roll
To assemble the moss bowl centerpiece we first placed the shaped foam half ball inside of the wooden bowl.
Then, we cut a piece of the faux moss from the roll that was large enough to completely cover the bowl with some extra. Once we could see how the large piece fit over the foam half ball, we trimmed it down for a better fit.
To help cover any seams along the edge, we added some folded faux moss strips along the edge of the wooden bowl. All we did was place these in the space between the foam half ball and the edge of the bowl.
Next, we used hot glue to attach the moss to the foam half ball. We glued the top first to attach it securely. Then, we worked our way around the half ball and glued the moss down.
Because we were shaping it around a sphere, we had to bend and fold some of the moss. But because this moss was so realistic looking, it worked out well. It just added more dimension to the centerpiece.
We tucked the edge of the faux moss into the folded pieces that were already in the bowl and used hot glue to secure everything in place. This helped to make the moss look like a seamless piece.
Once everything was glued and secure, the centerpiece was done!
This centerpiece is perfect for a dining table. It's very low profile, so people can still see over it while talking and it's not in the way.
I get lots of comments on it whenever we have visitors over. Most of the time, people try to poke at it because they think it's real. And they are surprised to find out that it's just faux moss.
I'm so happy with how this moss bowl centerpiece turned out. This DIY project was one of the easiest and quickest that I've ever done! And it's such a beautiful project for your home.
Let me know if you make one of these for your home.