Free Printable To-Do List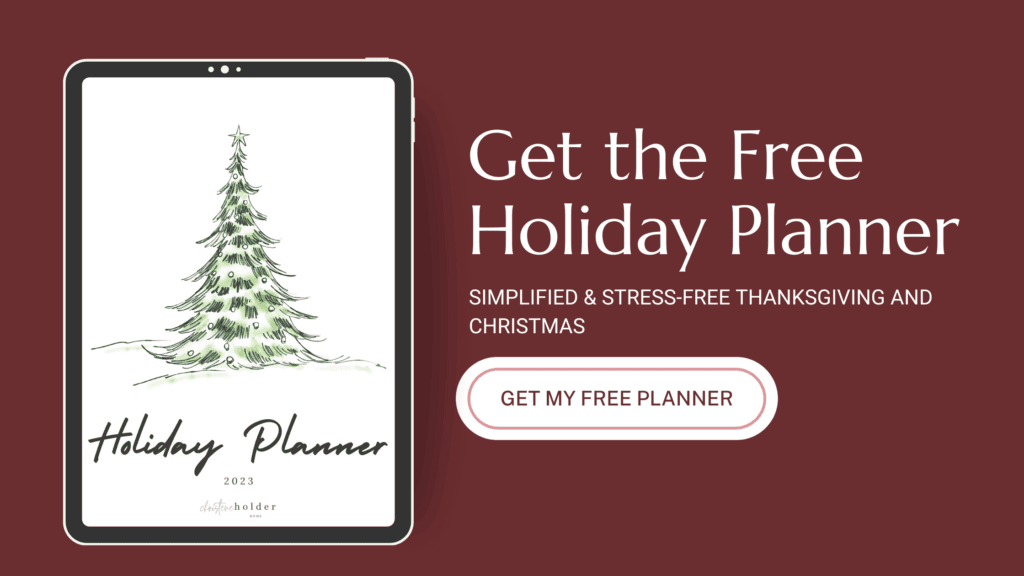 This free printable to-do list is an easy way to stay on track and organized throughout your day. Keep track of things you need to do or the steps to complete a project.
Want more free printables? Check out my free calendar printable, meal planning printable, and year at a glance printable.
I've been very scattered lately when it comes to being productive. It feels like there are so many things to get done and never enough time.
Whenever I'm feeling unproductive, I reach for a free organizing printable. Printables help me to get all my thoughts out of my brain and onto paper in front of me.
And even though that sounds like a very simple and easy thing, getting all of your thoughts on paper can actually be the one thing that helps you make progress. At least that's what I've found in my experience.
Most of the time, I use a to-do list app on my phone to keep track of things I need to get done. Digital to-do lists are great and very effective at helping me stay productive. (I should probably do a whole post about that in the future).
But sometimes, I need to go through the exercise of writing out everything that's cluttering up my brain and organizing my thoughts.
To help me with this, I decided to create a to-do list printable. This printable is pretty simple, but it's also very effective.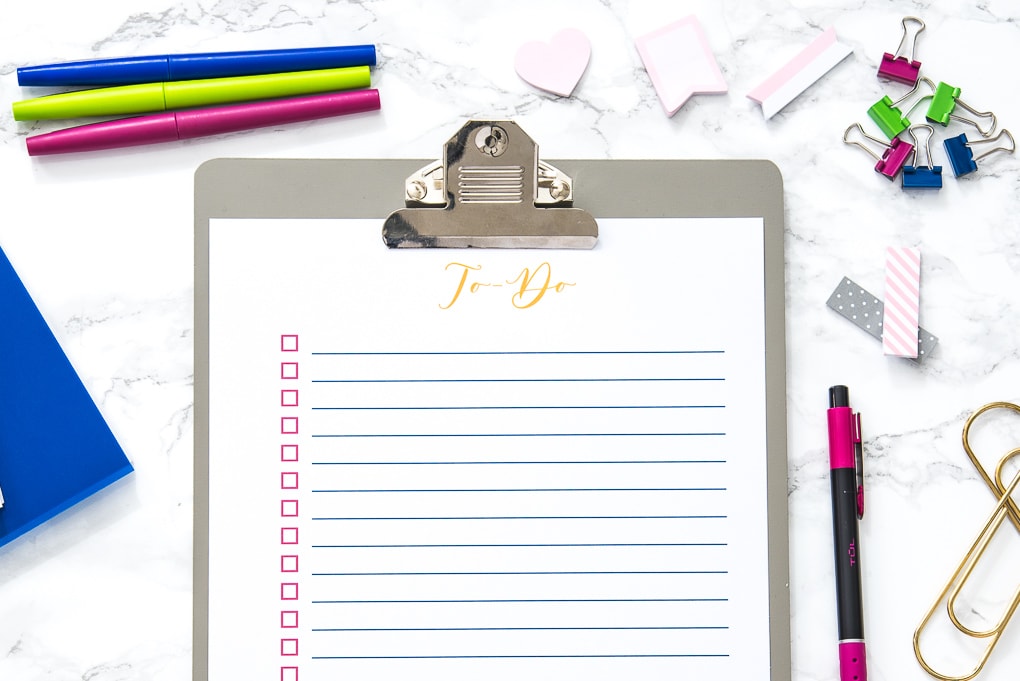 I can just print one out and start writing. Getting all of those tasks onto paper helps me to see an overall picture of the things I need get done.
Once everything is on paper, I can highlight, star, or circle anything that's the most important. This helps me see a visual reminder of my most important tasks or the things that I need to get done first.
I like to keep a stack of these to-do list printables in a folder on my desk. That way I can easily grab one and start writing.
How to Use a To-Do List
To-do lists aren't just for tracking your endless list of things to get done. You can also use them for a variety of different purposes. They really are helpful organizing tools. Here are just a few ideas for how to use a free to-do list.
List a daily routine

Map out tasks to complete a big project

Break down the steps for a larger to-do list item

Split up a big task list between different family members

Make a bucket list

Write down all of the activities you want to do during a particular season

Create a chores list for kids

List the things you need to complete to host a party or get together

Outline a process that you do all the time

Group similar tasks together so you can work on things in batches
---
Get the Free Printable To-Do List
Printable to-do lists have been so helpful to me. They help me get all of those tasks out of my head and onto paper so I can see what's the most urgent. And more importantly, they actually help me get things done!
If you are feeling overwhelmed by your endless to-do items, try printing out this to-do list and writing everything out. It might just be the step you need to get back on track and be productive.
I hope that this free to-do list will be helpful for you.