The Best Amazon Prime Day Deals for Your Home
Get Ready for Amazon Prime Day: Exclusive Deals and Easy Shopping through My Storefront!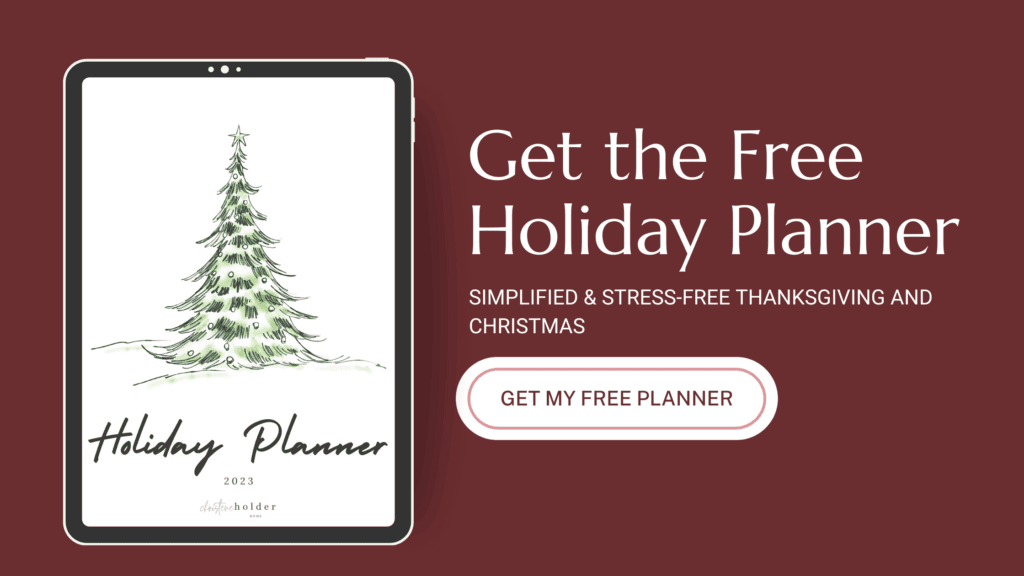 Are you ready for one of the biggest shopping events of the year? Amazon Prime Day is TODAY!
If you haven't heard about Prime Day before, it's a once-a-year HUGE sale at Amazon. It's bigger than Black Friday for Amazon. As an Amazon Prime member, you have the opportunity to enjoy exclusive offers on a wide range of products across various categories.
This post contains affiliate links for your convenience. For more information, see my disclosures here.
I'm a Prime member (and you have to be to get these deals) and I've been shopping Prime Day for a while now. (PS: During the first year, I snagged a Roomba!).
I've been looking around and I found some really great home deals I'll be adding to my shopping list for myself  — and I thought you might like to know about these deals, too.
But, instead of you having to browsing through countless pages, you can have a curated shopping experience! Let me show you how!
This is where my Amazon storefront comes in, providing you with a convenient and organized way to discover the best deals during this amazing sale.
Amazon Storefront
Shop all of my favorite Amazon items and finds on my Amazon Storefront. I even have a list just for Prime Day Deals!
Benefits of Shopping via My Amazon Storefront
Streamlined Shopping Experience
Navigating through the vast sea of products on Amazon can sometimes be completely overwhelming.
With my curated Amazon storefront, you can say goodbye to that confusion.
I've organized my storefront into carefully crafted categories, making it easier for you to find exactly what you're looking for. From home decor to baby and kid favorites, fashion to kitchen essentials, each section is thoughtfully arranged to help you shop efficiently.
Clear Sale Indicators
During Amazon Prime Day, it's essential to quickly identify the best deals and discounts. On my Amazon storefront, you'll notice that items on sale are showcased with a red markdown price.
This visual cue will save you time and ensure you don't miss out on any incredible deals. Because the deals tend to go quickly!
By shopping through my storefront, you can easily spot the discounted items and make the most of your Prime Day shopping spree.
Curated Home Decor Lists
If you're searching for inspiration or specific product recommendations, my curated lists are here to guide you.
I've handpicked a selection of my favorite home decor items and the top-rated items within each category. Whether you're shopping for yourself or looking for gift ideas, my lists will help you find the best items for your home.
How to Shop through My Storefront
Visit my Amazon Prime Day Storefront: To access my curated storefront, simply click on the following link.

Amazon Storefront

You'll be directed to a page showcasing the various categories and curated lists.

Browse the Categories: Take your time to browse through the different categories available on the storefront. Each category will provide you with a range of products tailored to your interests. Whatever you're searching for, you'll find it all conveniently organized in one place.

Explore the Curated Home Decor Lists: If you're looking for specific recommendations or gift ideas, delve into the curated lists within each category.
Conclusion
As you shop during Amazon Prime Day, make the most of this exciting event by visiting my Amazon storefront. Experience the benefits of a streamlined shopping experience, clear sale indicators, and curated lists that will make searching Amazon so much easier.
Click here to explore my storefront and enjoy the exclusive deals waiting for you.
Happy shopping on Amazon Prime Day!
The Best Home Deals for Amazon Prime Day: Shop Smart through My Curated Storefront