5 Ways To Make Your Home Feel Insanely Cozy This Fall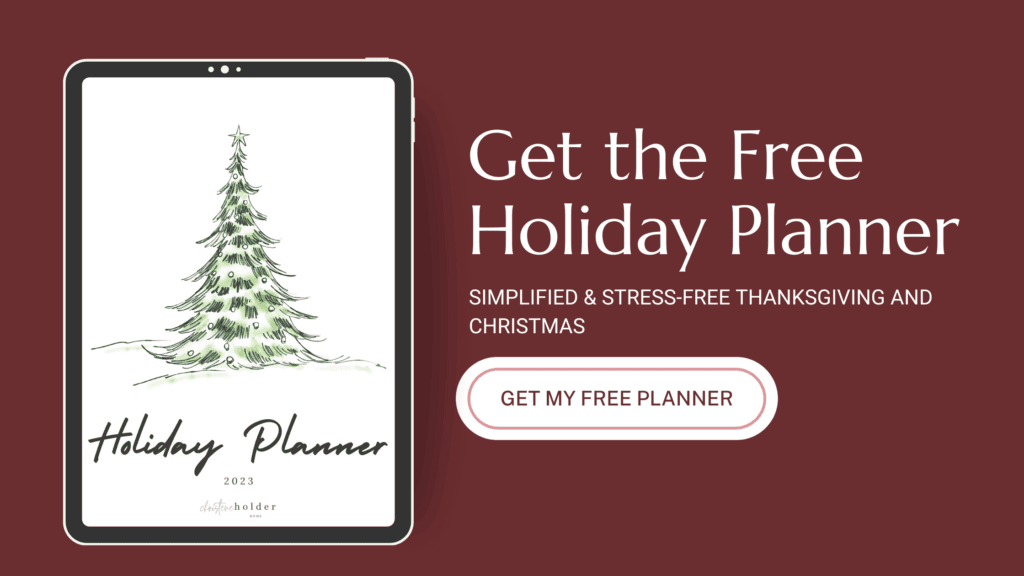 Here's how you can make your home feel insanely cozy this fall. These simple ideas will immediately get you into a fall mood.
Want more fall decorating ideas? You can see all of my fall posts here.
This post contains affiliate links for your convenience. For more information, see my disclosures here.
We're in the sweet spot right now. Where the weather is still warm enough from the summer, but starting to also get a little chilly because of the fall.

I love this time of year! I'm a fall girl for sure. And I know that's maybe a little basic, but I don't care. Fall is my favorite!
Because of the amazing weather this time of year, I like to make our home feel extra cozy. It's finally cool enough to open up the windows without feeling the insane humidity. And so that means bring out all of the cozy things.
There are a few things I like to do to really create a cozy fall vibe in our home. And it's not just related to home decor. I've kind of come up with a formula for myself when it comes to making everything feel nice and cozy.
Here are the 5 things I like to do to make my home feel cozy in the fall. I think you'll love some of these ideas too.
5 Ways To Make Your Home Feel Insanely Cozy This Fall
Open the Windows
Ok you may have guessed this one already, but I love to open up the windows during the fall. It's finally cool enough that I don't feel like I'm sweating all of the time. So I throw open those windows and let the cool air in.
Bring Out Throw Blankets
I also like to have a bunch of cozy throw blankets around. It's so nice to curl up with some coffee under a cozy throw.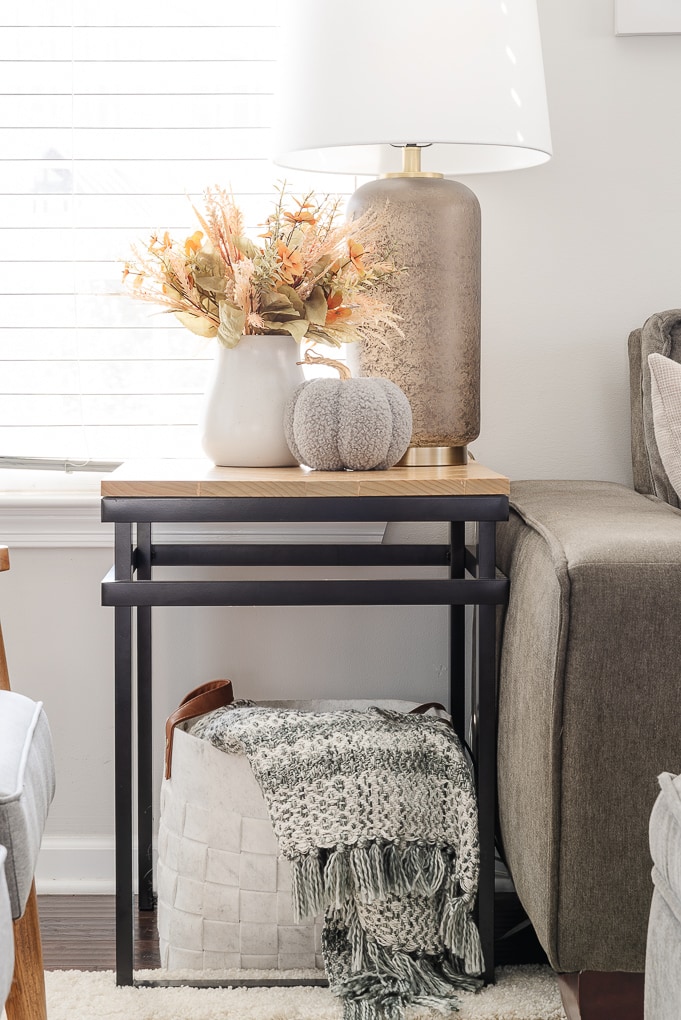 I'm not much of a reader, but I do love working on my laptop. So during the fall you'll find me under a cozy blanket on the couch with the breeze coming in through the windows working away on my computer.
Light Candles
Fall is also the season where I really break out all of those yummy candles. To create that cozy fall vibe, I'll have a candle burning in one of the main areas of our home. It will fill our home with the amazing fall scents and somehow makes the home feel instantly cozier.
If you are looking for some candle recommendations, I love the fall candles from Antique Candle Co. 
Make a Simmer Pot
Another way to get those yummy scents into your home is by making a simmer pot. I did a full tutorial on a super cozy simmer pot recipe here.
Simmer pots are basically like filling your home with delicious cooking and baking smells without having to actually do the cooking and baking.
If you aren't really into candles, but still want to fill your home with cozy scents, you should try making a simmer pot.
Play Background Ambient Video
This one is my new favorite and something I just discovered this year. Did you know that there are channels on Youtube with beautiful, calming ambient videos? I didn't until I stumbled on one recently and now I'm obsessed.
These videos are just pretty, background videos you can play while you are working or even just relaxing at home. They create a nice vibe and are really calming and relaxing.
It's kind of hard to explain them until you see them. So I recommend you check out a few videos on Youtube. My favorite channel is called Calmed By Nature.
Some of my favorite background ambient videos during the fall are the cozy coffee shop video, the peaceful autumn window video, and also the autumn morning video.
---
Are you ready to make your home feel super cozy this fall? I hope you got some ideas to use in your home this year. Don't forget to open those windows, let the cool air in, and enjoy the season!