The Best Gifts for Organizers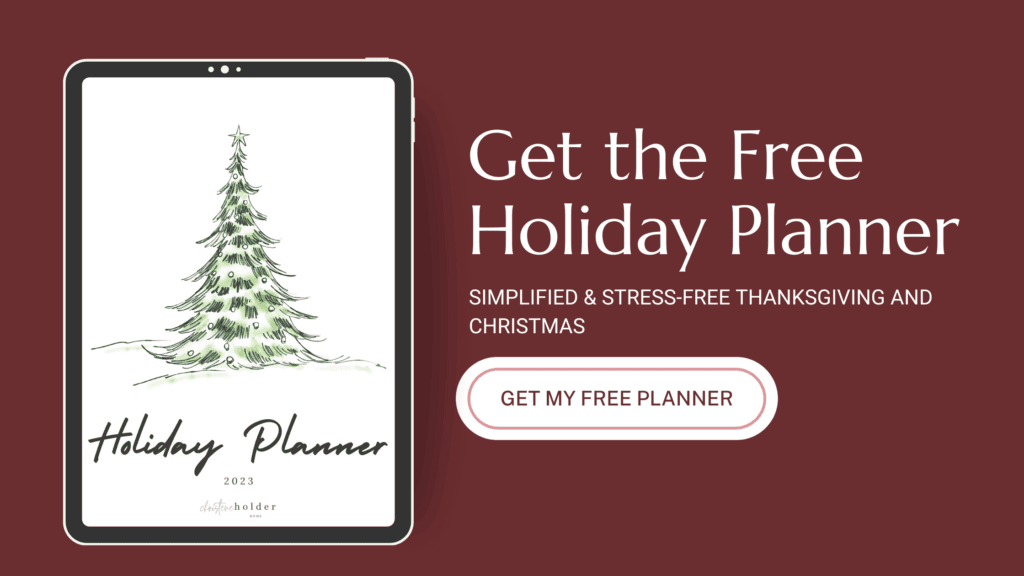 The best gifts for organizers may not be obvious to everyone. But with this ultimate gift guide for organizers, you'll be able to find a gift they will love!
Whether you are shopping for an organizing loving/ practical person on your list or you'd like some ideas of what to put on YOUR OWN list, I've got the ultimate gift guide for you!
The Best Gifts for Organizers
This post contains affiliate links for your convenience. For more information, see my disclosures here.
Retractable Cables – These make great stocking stuffers for the person on your list who love practical gifts. Keep your cable clutter at bay by using these retractable cables. Get the lightning cable for their phone and the micro USB cable for their Kindle.
Gear Ties – Keep cords, plugs, and all sorts of wires organized with a set of gear ties. These flexible ties can be used to organize any types of wires or cord mess. Give the organizer on your list a set of these or grab a few of them for their stocking.
Stackable Acrylic Drawers – These are great containers to have on hand for just about any organizing project. These acrylic drawers look stylish and can be used for things like makeup, cleaning towels, sponges, and soaps, and so much more. Any organizing lover on your list would love to get these drawers.
A Nice Label Maker – For that person who loves to label everything, upgrade their label maker to a really nice one. This one is on my wishlist because it can print in any font and on clear label material. Great for all those organizing projects around the house.
Multi-Purpose Bins – Organize just about anything with these multi-purpose bins. These are a great, practical gift for that person on your list who loves to organize.
High-Quality Food Storage Containers – There is nothing more frustrating than not being able to find the lid to a food storage container. Most people have tons of old containers that they have collected through the years. Get your friend organized by replacing their old containers with a nice, new glass set. We switched to this set a while ago and never looked back. The glass is so nice and doesn't get stained by food.
A Nice Set of Hangers – Give them a mini closet makeover by swapping out their old mismatched hangers for a set of nice velvet hangers. We switched to these a few months ago and love they everything looks uniform now. They also keep clothes from slipping off.
Magnetic Pen – For the person who can never find a pen in the kitchen. This pen makes a great stocking stuffer. It can stick to the fridge so they will always be able to find a pen.
Easy Detach Key Ring – A great stocking stuffer for anyone on your list. This key ring is designed to easily release keys. No more prying the ring open with your nails. My husband and I both have these key rings and love them!
iRobot Vacuum – A splurge gift for sure, but one that the organizer on your list will absolutely love! Give them the gift of a home that cleans itself when they aren't even there! We love our iRobot vacuum because it keeps up with the daily dust and dirt that accumulates without us even realizing it.
Dash Buttons – A really practical gift but also a fun stocking stuffer. Dash buttons link to your Amazon Prime account and can be used to quickly order things that you use every day in your home. We have dash buttons for tons of things (see my post about them here) and they make reordering items super easy. All we do is press the button!
A Budget – For the person on your list who really needs a budget! Gift them a year membership to the software You Need A Budget. This is the software that my husband and I swear by to keep our finances in order. Makes a great gift for a new grad heading off to college or someone who just got their first job. Or really anyone for that matter — everyone needs a budget.
Amazon Prime Membership – Just about everyone I know uses Amazon. And really, everyone should be an Amazon Prime member. There are so many benefits and it's just a great service. Get your friend a year-long membership and they will be forever grateful.
---
Have I left anything off the list that you think should have been included? If so, leave a comment and let me know what it is!
Ultimate Gift Guides
The Best Gifts for Home Decorators
The Best Gifts for Organizers (You're Here)