The Best Gifts for DIY-ers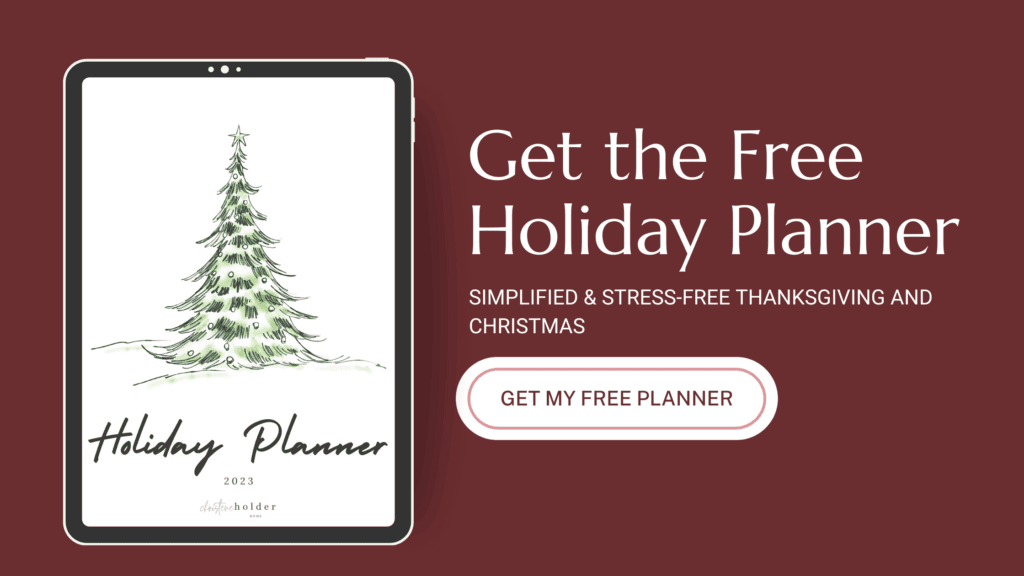 The best gifts for DIY-ers may not be obvious to everyone. But with this ultimate gift guide for DIY-ers, you'll be able to find a gift they will love!
Whether you are shopping for a DIY-er on your list or you'd like some ideas of what to put on YOUR OWN list, I've got the ultimate gift guide for you!
The Best Gifts for DIY-ers
This post contains affiliate links for your convenience. For more information, see my disclosures here.
Kreg Jig – A splurge gift for the DIY loving friend on your list. The Kreg Jig is a device that allows you to create pocket holes in pieces of wood. It's extremely helpful for a range of DIY projects and creates a better joint. A must-have tool for your workshop.
Miter Saw – A splurge gift for sure! This is the ultimate gift on the DIYer's wishlist. Our miter saw is so useful for everyday DIY projects and is totally worth the investment.
Sander – One of my least favorite DIY tasks is actually sanding. I just am not a fan of taking the scratchy paper and spending hours sanding away. This sander solves that problem in no time. It is a must for any DIYer!
A High-Quality Drill – Every DIYer needs a nice, high-quality drill. My husband and I love Ryobi tools and their cordless drill is a tool we use for every single project we create.
A Nice Level – There's nothing more frustrating than having an old level that isn't actually…well… level! Get the DIYer on your list a nice new level that they will use all the time.
Hand Saw – A great tool to have on hand for those projects where a smaller cut is necessary. This hand saw allows you to create precise cuts in materials and helps keep everything level.

Fusion Mineral Paint – For the DIYer who wants to refinish furniture but doesn't know where to start. Fusion Mineral Paint is self-leveling, matte finish paint that doesn't require sealing. It's a one-coat coverage paint that looks amazing! And it comes in a ton of different colors.
Short Angled Paint Brush – These brushes are perfect for all kinds of painting projects. They make the perfect edging brushes and are great for getting into smaller areas. These make a great gift for any DIYer.
Handy Paint Pail – For anyone who paints a lot or just paints in general, the Handy Paint Pail is a must. No more dripping paint everywhere. Instead, you have the perfect amount right in your hands. Also, there's a magnet on the inside of the pail so you're paintbrush stays out of the paint when you aren't using it.

A Nice Measuring Tape – I can guarantee that your DIY friend is constantly measuring things. Why not upgrade their old basic measuring tape to a nice, high-quality one. This measuring tape is perfect for any DIYer.
Carpenter's Pencils – These make a great stocking stuffer! Carpenter pencils are great to have around in the workshop and you can never have too many. Their shape prevents them from rolling away when you're in the middle of a project.
---
Have I left anything off the list that you think should have been included? If so, leave a comment and let me know what it is!
Ultimate Gift Guides
The Best Gifts for Home Decorators
The Best Gifts for DIY-ers (You're Here)