Christmas Gift Ideas for the Family
50+ Best Family Christmas Gift Ideas for the Whole Family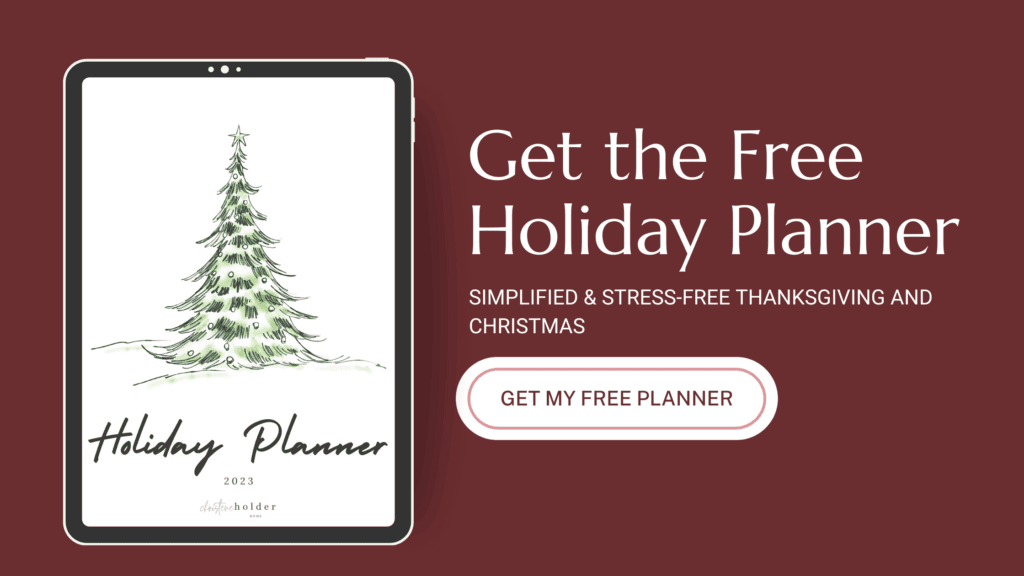 Searching for the perfect Christmas gift for your whole family? Look no further. This holiday, why not choose gifts that are not just for one, but for all family members?
Christmas is when families come together to create cherished memories, and what better way to enhance these moments than by selecting the best gifts that can be shared and enjoyed by the entire family?
Instead of opting for individual gifts, maybe try getting a meaningful gift for the whole crew.
Explore this collection of Christmas gifts for your whole family to make this holiday season special.
These curated guides cover a wide range of interests and preferences, so you can find the perfect gift for any family.
I've collected gift ideas that cover lots of family activities like family movie night, family game night, and even travel.
I hope this guide helps you find a great gift this Christmas and makes your holiday shopping enjoyable and stress-free.
This Christmas Gift Guide for the Family features over 50 gift ideas.
This post contains affiliate links for your convenience. For more information, see my disclosures here.
Below are all of my curated Christmas Gift Guides for the whole family.
You'll find specific guides that cover:
Gift Ideas for The Whole Family
Gift Ideas for New Homeowners
If you want to shop all of my gift ideas for the family, click on the button below. You can see all of the products in one place on my Amazon Storefront.
Whether you have a big family, small family, or extended family, I've got you covered with the best family gift ideas.
From thoughtful gifts to fun family activities, here are some great Christmas gift ideas that will bring joy to the entire crew.
Christmas Gift Ideas for the Whole Family
Christmas Gift Ideas for New Homeowners
More Meaningful Family Gifts
Show Your Appreciation with Thoughtful Gifts
The best gifts are the ones that come from the heart. Show your family members how much you care by giving them something that has special meaning or sentimental value.
Personalized family ornaments: Capture memories with customized Christmas tree ornaments featuring family names and the year. It's a great way to reminisce about past holidays.
Family recipe book: Create a recipe book with all your family's favorite dishes. It's a gift that keeps on giving, allowing you to savor the taste of tradition.
Handmade gifts: DIY Christmas gifts can be incredibly meaningful. Consider knitting scarves, crafting photo albums, or creating homemade candles.
The Gift of Family Time
In the hustle and bustle of life, spending quality time with family is priceless. A gift that promotes family bonding is an ideal choice.
Scavenger hunt: Organize a family scavenger hunt, complete with clues and riddles. It's an interactive and exciting way to create cherished memories.
Family game night: Gather together some board games, a card game, and some puzzles. A family game night is a perfect way to bring everyone together for fun and laughter.
Movie night package: Put together a family movie night package, including a selection of DVDs, a cozy big blanket, and everyone's favorite snacks.
Special Family Milestones
Marking significant family milestones with anniversary gifts is a wonderful tradition. Consider gifting a family photo shoot or a weekend getaway.
Family advent calendar: Count down to Christmas with a family advent calendar filled with small surprises or activities for each day.
Favorite childhood memories: Recreate a cherished childhood memory. This could be a special trip, a visit to a beloved place, or simply a day dedicated to nostalgia.
Create Lasting Memories
The best part of family gifts is creating memories that will be cherished for years to come. Choose experiences that everyone can enjoy together.
Road trip: Plan an epic road trip to a destination that has something for every family member, whether it's a beach, mountains, or a historical city.
Pizza oven for the kitchen: Make homemade pizza nights a regular tradition with a pizza oven for your own kitchen.
Outdoor movie night: Get a portable projector and host a family movie night under the stars. Don't forget the popcorn and hot cocoa!
Engaging Family Activities
Conversation starters: Family conversations can be meaningful and entertaining with conversation starter cards. These are the best way to lead to insightful discussions and fun debates.
Ice cream maker: Make your own delicious ice cream flavors at home. A fun hands-on activity that the whole family can participate in.
Holiday scavenger hunt: Organize a Christmas-themed scavenger hunt that leads to the discovery of small gifts hidden throughout your house.
Budget-Friendly Family Gifts
You don't need to break the bank to find great family gift ideas. There are plenty of small gift ideas and affordable gifts that are both thoughtful and fun.
Candy canes and hot chocolate mix: Fill stockings with holiday treats like candy canes and hot chocolate mix for cozy nights by the fire.
DIY Christmas gifts: Get creative with DIY gifts like personalized candles, homemade cookies, or custom-made ornaments.
Affordable tech gifts: Consider small gadgets like a Bluetooth speaker or a remote control organizer to simplify life in the living room.
Conclusion
I hope this gift guide gave you some great ideas for the perfect present!
Remember, the joy of giving comes from the thought and care you put into selecting the perfect gift for each person on your list.
The best family gift ideas are the ones that create lasting memories and bring smiles to the faces of your loved ones on Christmas morning.
Happy shopping, and may your Christmas season be filled with love, warmth, and gratitude!
Merry Christmas!
More Christmas Gift Ideas
Christmas Gift Ideas For The Family