Today Ben and I are celebrating 3 years of marriage!
I can't believe it's already been 3 years since our wedding day. Time is flying.
Ben and I actually met way back in 2008. It was our freshmen year at Grove City college and we ended up meeting each other the first week. We dated all throughout college, and then in 2011, Ben proposed in Hilton Head on our family vacation. We got married in Aurora, Ohio on September 28, 2013, a perfect fall day. The weather was perfectly gorgeous.
In honor of our 3 year anniversary, I thought that I would share with you some of our pictures and give you a peek into our fall wedding!
The Details
Venue: The Walden Inn and Spa
The venue for both our ceremony and reception was the Walden Inn and Spa in Aurora Ohio. It was literally the perfect venue, and if you are ever in Aurora, you have got to stay there. It's amazing!
Dress: Allure Bridals
Flowers: Breezewood Garden Center Florals
I loved all of the florals at our wedding. I wish my bouquet could have lasted forever! The wonderful people at Breezewood did an amazing job bringing my floral ideas to life. Also, you can see where my love of eucalyptus comes from.
Ceremony Sign: DIY
Ben made the ceremony seating sign out of pallet wood. I did the hand-lettering myself.
Programs: DIY
Placecards: DIY
I made the tags using my Cricut Explore and hand wrote the names using a calligraphy pen.
Menu: DIY
Centerpieces: Ikea, Dollar Tree, and DIY
I bought the lanterns and candles from Ikea, and then I bought all the glassware at the Dollar Tree. I wanted non-floral centerpieces to save money, and I loved how they turned out. All of the candles created the most amazing ambiance at our reception.
Cake: White Flower Cake Shoppe
This cake was amazing!!! It looked beautiful and it tasted even better!
Tree Favors: Green World Project
Sparklers Sign: DIY
Our Fall Wedding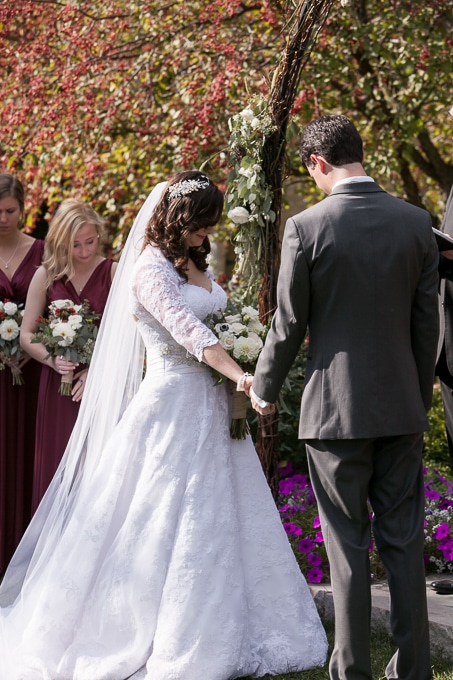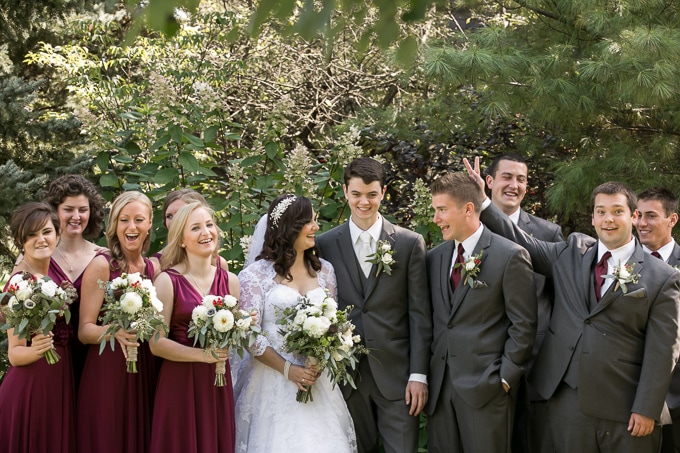 Happy 3 Year Anniversary Ben! I love you and I can't wait for many more years of marriage!