Simple Ways To Decorate Your Home For Easter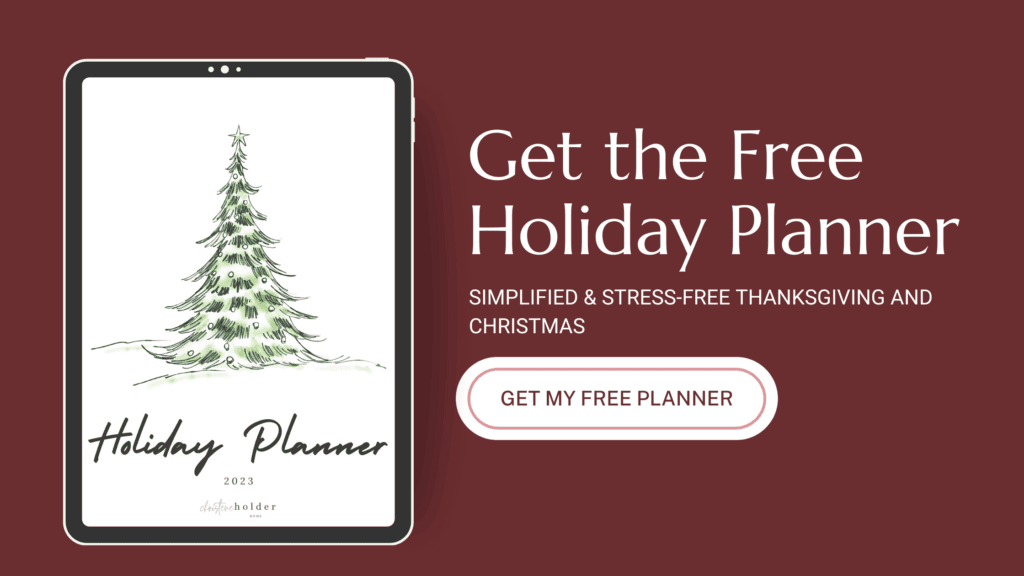 Looking for the best Easter decor for your home? Celebrate Easter by layering simple, basic decor pieces with seasonal elements to create a beautiful spring display.
Want more spring ideas? Check out these posts.
This post contains affiliate links for your convenience. For more information, see my disclosures here.
---
---
Spring is finally here! And Easter is literally right around the corner.
Every year I feel like Easter kind of sneaks up on me and I'm never completely ready.
I wanted to add some Easter decor to our home this year since I didn't really do anything last year. I don't have very many Easter decorations, but I still wanted to create a spring feel in our home to celebrate the season.
I decided to decorate the console table in our dining room. I love this little corner next to our staircase. It's the perfect spot to rotate out my decor and create different seasonal displays.
For Easter, I wanted this space to feel fresh, bright, and fun! So, I grabbed a few decor items, put on some music in my AirPods, and started decorating.
I love to decorate our home. It's a creative outlet for me and sometimes I just really need to do something creative. Do you ever feel that way?
Decorating for Easter doesn't have to be super complicated. In my opinion, simple is the name of the game.
I had a few items that are not necessarily spring or Easter items, just simple decor items. And they were perfect. By layering basic, staple home decor pieces with a few seasonal elements, I created a pretty Easter display.
If you are looking for some simple ways to decorate your home for Easter, I hope this gives you tons of inspiration.
---
Vases
I think I have a vase problem! I can't pass up a good vase at HomeGoods or Target and my decor closets are filled with vases.
But, it's for good reasons. Vases are a staple home decor item. You can use them just about anywhere.
They can stand alone, or be used as functional decor to hold things like branches and florals.
I used two white vases for my Easter display. The taller vase is actually a pitcher vase, which I think is perfect for spring.
Textures
If your home decor is ever feeling a little bit flat, it's probably because it's lacking texture.
Texture is essential to making your home decor feel layered and interesting.
I used a bunch of texture in this Easter display. The stack of books is a great textural element. The linen covers add a different feel and the exposed pages add some warmth.
These books are actually one of my best budget home decor hacks. You can read all about that here.
I used the books to prop up the smaller vase to give it a little more height. I love the texture on this stoneware vase.
Both the tall and short vases are white, but the texture on the short vase provides contrast to the glossy tall vase.
I also added texture by using a fabric banner.
This cute Easter banner was a post-quarantine shopping find from last year. I went to HomeGoods when it re-opened after lockdowns and was able to score so many Easter items for super cheap. This banner was less than $1!
Overall, if you ever feel like your decor needs a little something more, try adding in or varying the textures to create interest.
Greenery
Nothing says spring like some greenery! Brighter greens and pastel florals are perfect when you are decorating for spring and Easter.
I like to incorporate greenery in my home throughout the year. I use it in every season, but I just vary the tones and colors a little.
These greenery stems are super tall and have a lot of texture (see the previous item 🙂 ). But they also add a feeling of life, and natural elements into my decor.
You can use fresh greenery or faux greenery in your home. I mostly use faux throughout the year to give my decor the feeling of life without having to maintain fresh greenery.
Fresh greens and florals are super pretty for a special occasion. For example, you could swap out the faux greens for some fresh ones for Easter brunch.
Eggs
Next, it's time to layer in a few strictly Easter items. I couldn't call this an Easter display without a few seasonal pieces.
Easter is pretty much the only time of year you can decorate with eggs. I don't like to go overboard with the egg theme, because I prefer a more subtle seasonal feel. But I found this set of pastel decorative eggs and thought they were so pretty.
I used a natural wooden bowl as the base and piled on a bunch of eggs. I like that the colors are muted but still colorful for spring.
I found this set in the home decor section, rather than the Easter section of the store. They were a little bit more expensive than the basic plastic eggs you buy for Easter baskets.
But, if you want the same look on a budget, you could DIY your own version. Just get a set of those plastic Easter eggs and some paint in muted colors.
Bunnies
Bunnies are another way to create that Easter feeling with your decor.
This cement bunny was another post-lockdown HomeGoods find from last year. I think it's supposed to be an outdoor garden decor piece, but I loved the cement look (remember — texture!)
It's subtle enough to fit in with the rest of my decor, but is also perfect for Easter.
---
Decorating for Easter doesn't mean you have to buy all new items and completely overhaul the look of your home. By layering some fresh, bright home decor staple items with a few seasonal touches, you can create that Easter feeling in your home.
Start by shopping your own home for those home decor staples. Look for whites, lighter wood tones, and muted pastel colors. And don't forget the texture!
If you are looking to fill in some of the gaps in your decor collection for spring and Easter this year, I've collected a bunch of my favorite items below. Just click on the images to shop.
Shop Easter and Spring Decor
Happy Easter!