How to Spring Clean Your Home + Free Printable Checklist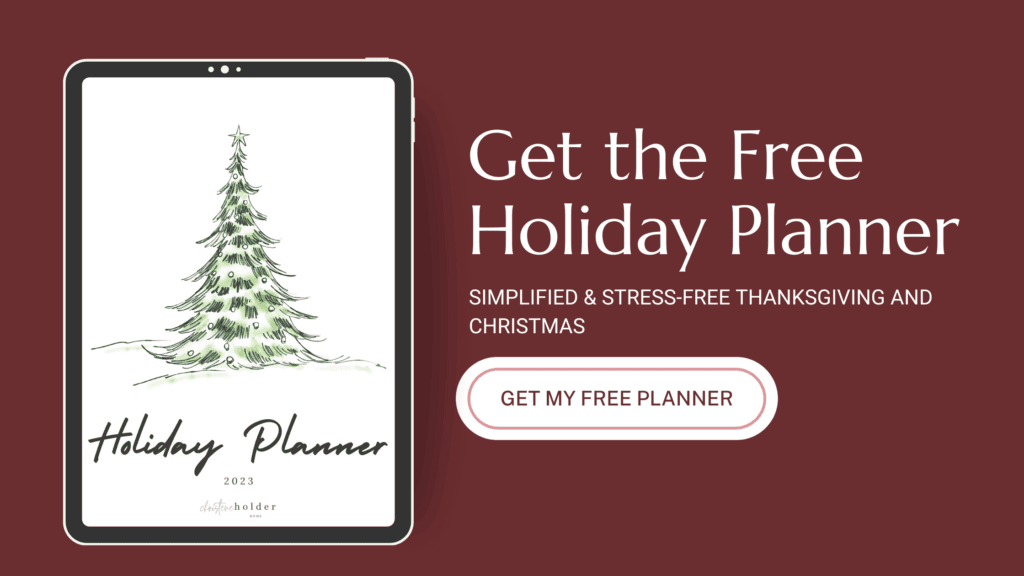 Tips for how to spring clean your house, a free ultimate spring cleaning checklist, and a free cleaning kit from Mrs. Meyers and Grove Collaborative.
Want more cleaning and organizing ideas? Check out these posts.
This post contains affiliate links for your convenience. For more information, see my disclosures here.
---
---
It's no surprise that we live in a small home. But lately, our townhome has been feeling so tight!
I'm not sure if it's the cabin fever feeling of being stuck inside during the winter, or the accumulation of all kinds of baby items, or maybe it's both! But sometimes I feel like the walls are caving in on me in our little home.
Whenever I start to feel that way, I know it's time to do a big declutter and clean. Time to get rid of things, make more room, reorganize, and better optimize the space that we have.
I like to do one major declutter and cleaning session at least once a year, and spring cleaning is the perfect time for that activity.
It's so nice to give the home a fresh start for the upcoming season. And it's a great excuse to better use the space that we have.
Yes it would be nice to have a bigger home with a little more space, but that's not really feasible for us right now. So instead, I want to figure out the best ways to optimize the storage and space that we have in this small home, and help it feel less claustrophobic!
Can you tell I've been really feeling the winter cabin fever? I'm really looking forward to spring this year!
How to Spring Clean Your Home
Spring cleaning is the best time to do a major declutter and cleaning session in your home. After the winter, it's good to do a full "reset" of your house.
In the past, I would feel completely overwhelmed with spring cleaning. There's so many tasks to do just on the cleaning side of things. But then also trying to declutter all of the things can become way too much really fast.
So this year, I sat down to make a BIG list of all of the tasks I'd like to do in our home. I'm calling it my Ultimate Spring Cleaning Checklist.
Free Printable Spring Cleaning Checklist
The spring cleaning checklist is broken up into tasks by room. There's also a section for tasks to do throughout your whole home. And there's a small section where you can write in your own tasks.
Now I'm not going to lie, this list is huge, and kind of overwhelming at first glance. But I promise it's going to be helpful.
You can use this list as a reference and do as little or as much as you want to. I recommend scheduling out days to tackle specific rooms or tasks. That way you can break it up over a few weeks and not get too overwhelmed.
You can get the free printable of the Ultimate Spring Cleaning Checklist below.
Which Spring Cleaning Products to Use
Every spring I like to treat myself to a new set of amazing smelling cleaning products. I feel like it makes the cleaning process a whole lot more enjoyable when the house smells nice and not just like cleaning chemicals.
My favorite products are the Mrs. Meyers cleaning sets. They come in so many great scents and are made with safe, non-toxic ingredients.
I get most of my cleaning supplies from Grove Collaborative.
If you've never heard of Grove Collaborate before, it's my favorite way to get cleaning supplies and home essentials online. They even have beauty, health, and baby products too!
I love the selection that they have, and the fact that I can easily add things to my cart from the app. Their prices are also a lot better than the big box stores.
If you want to try Grove Collaborative, and get some amazing smelling cleaning products for spring cleaning your home this year, I've got a special offer to share.
You can get a FREE Mrs. Meyer's Cleaning kit for spring, and a free 60 day trial of VIP, which means free shipping on any products from Grove Collaborative! Just click HERE to claim your offer.
Here's how to get the FREE cleaning kit
Click HERE

to get the set if you are new to Grove Collaborative.

Choose from one of 4 free cleaning kits.

The Mrs. Meyers set it my favorite. Here's what comes in the cleaning kit:
Grove Co. Bubble Up Dish Soap Dispenser & Brush Set

Mrs. Meyer's Multi-Surface Cleaner

Mrs. Meyer's Dish Soap

Mrs. Meyer's Hand Soap

Grove Co. Walnut Scrubber Sponge
Don't forget to pick your favorite scent. I recommend Basil as a good year-round scent. For spring I really like the Honeysuckle scent!
Add $29 or more of products or more to your cart.

Once you hit that minimum, your cleaning kit will be free. Just add some other cleaning supplies that you need from your normal list to the cart.

Finalize your cart

and make sure you have everything you need for your home (but don't delete those freebies!)

Place your order.
I shared all about how I use the Mrs. Meyers cleaning products throughout my home here.
When are you planning on starting spring cleaning this year? Now that I have my checklist, I'm starting to put a plan into the calendar.
Even though decluttering and cleaning is a major chore, I feel so much better once I've tackled it. And I know you will too!
Don't forget to grab the free Ultimate Spring Cleaning Checklist and your free cleaning kit HERE.
Happy Cleaning!