How to Decorate For Fall With What You Already Have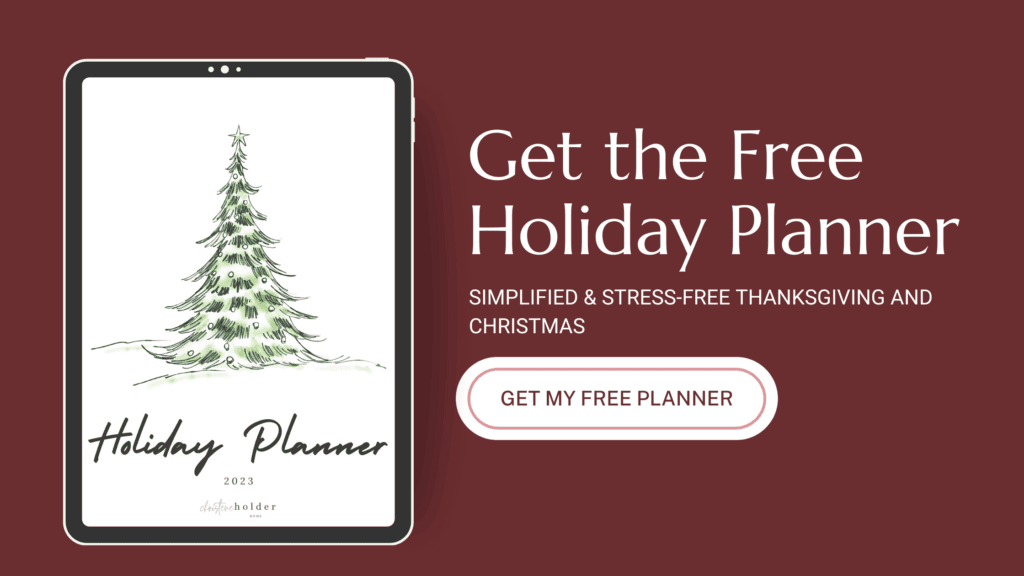 Decorating for fall doesn't mean you have to go out and buy all new things. You can decorate for the season using items you already have in your home. Learn how to use what you have to make your home feel cozy this fall, and save money!
Want more fall decorating ideas? You can see all of my fall posts here. 
This post contains affiliate links for your convenience. For more information, see my disclosures here.
Every year when fall comes I have this urge to buy "all the things." I blame it on the stores and their pretty displays.
It's hard to walk into Target, or any store selling seasonal decor and not get sucked into all of the new things!
And while I don't think there's anything wrong with buying new decor for the season (I've definitely done that many times), I don't always want to.
Not only can it be super expensive to constantly get new decor, but then you have to store it too. And that's one problem we have in our townhome, there's a definite lack of storage space.
So if you're feeling the urge to buy "all the things" this year, let me share with you my secret. You can make your home look and feel like fall using things you already have in your home.
Yep, that's right. You really don't need to buy any fall decor. You can just reuse things you have to create a new look for the new season.
If you're wanting some easy fall decor ideas using things you already have, I rounded up a few simple things you can use to make your home feel like fall.
How to Decorate For Fall With What You Already Have
Cozy Textiles
One of my favorite things to do in the fall is sit by an open window cuddled up under a cozy blanket enjoying the crisp fall air. Fall to me equals coziness.
Get your home ready for the season by bringing out all the cozy textiles that you have.
You probably have a few cozy throw blankets around your home. Gather them up and bring them out to use as practical decor. You can drape them over your couch or chair, or even store them in a cute basket.
Maybe you have some cozy pillow covers you can swap out for fall. You could even use a pretty scarf as a fall table runner.
Look around for any types of cozy fabrics and textiles to create a warm fall vibe in your home.
Warm Metals
I love to use copper and brass metal objects in my decor for the fall. It's a great way to bring in texture and warmth for the season.
Maybe you have a brass tray or a copper bowl. Look around your house for any metal objects that can add in some texture. Put away anything silver or nickel and swap it out for the warmer metals.
Wood Tones
Speaking of warmth and texture, I bet you probably have something wooden in your home. Think cutting boards, boxes, bowls, and trays. Anything wood is going to bring an earthy texture to your home decor.
I like to mix the wood tones I use throughout my home. I think the darker wood tones are really pretty for fall because they create that warmth just from the color. But the lighter wood tones also are pretty for fall.
So pretty much any wood objects you have in your home can be used to decorate for fall.
Stone Textures
I like to bring in natural, earthy textures for fall. Stone is another great way to add texture and interest to your fall decor.
Maybe you have a stone vase or a stone decorative object. Look around for anything with an earthy, stone texture or even a vintage look. Bonus if it's in a darker, muted color.
Warm or Muted Colors
Color can completely change the feel of a space in your home. I don't mean changing the paint or anything major. But just incorporating a few accents of color here and there can make your home feel more like fall.
Look for deep, rich autumn colors in things you already have. Colors like muted green, burgundy, mauve, brown, and burnt orange. Or even just look for darker hues and earthier looking tones.
Change out a few items for more seasonal colors in your space and it will immediately make your home feel like fall.
Candles
I know that you probably have at least one candle in your home already.
You can use seasonal candles to make your home smell like fall. Or you can  just use any unscented candle to create a cozy fall ambiance.
Use candles in your decor to add a cozy feeling to your home.
---
It's amazing how you can change the feel of your home using things you already have.
Decorating for fall doesn't mean you have to buy all new decor. You can stretch your decor and your budget by getting creative with things you already have and maybe weren't even using before.