How to Make a Faux Greenery Terrarium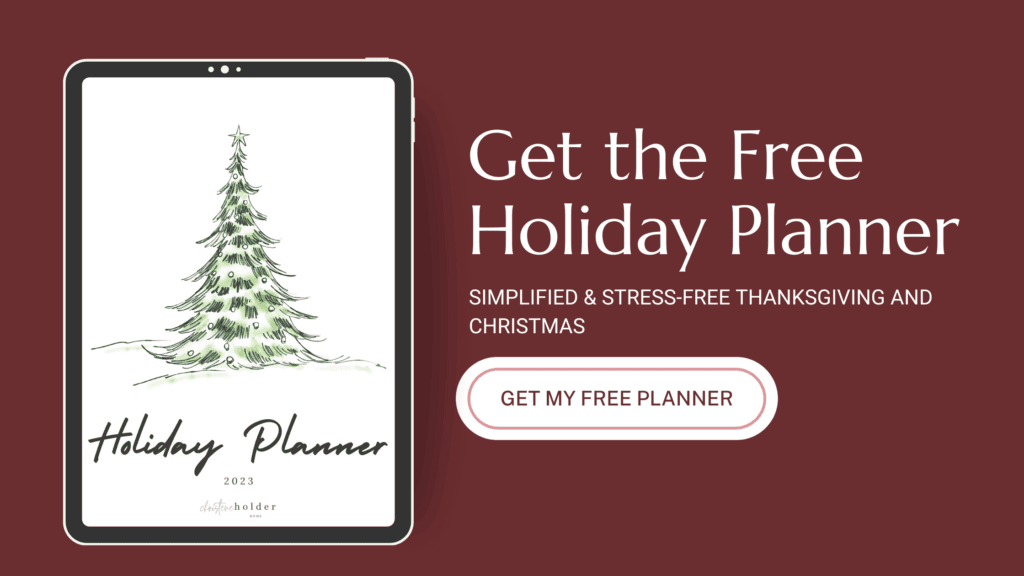 One of my favorite ways to bring life into my styling and home decor is to add greenery. Greenery adds so much to a room and creates a natural feeling. It's also a great way to bring in some color!
While I would love to consistently have gorgeous stems of fresh cut greens around my home, in reality, that's not exactly practical. Not all of my rooms have the right amount of light and trying to keep fresh greens alive can be challenging. Also, I don't exactly have the best track record with watering plants.
So, for the most part, all the greenery you will find in my home is faux greenery. It requires so much less maintenance and always looks good! These days, faux greenery has become more and more realistic looking. Sometimes, the faux stuff even looks better than the real stuff!
Today I wanted to share a quick and easy way to add a little greenery into your home using terrariums. Terrariums are simple to create and are a great way to add a touch of greenery into your decor.
This post contains affiliate links for your convenience. For more information, see my disclosures here.
How to Make a Faux Greenery Terrarium
To make a simple fax greenery terrarium, you'll only need a few materials.
Step 1 – Choose a Container
First, you'll need to choose a terrarium container.
I found this small glass container on clearance at Michael's. This container and the other specific supplies I used were from the Michael's spring collection.
Unfortunately, they're no longer in stock. However, craft stores always seem to have terrarium supplies in stock.
I've put together some terrarium supplies combinations. You can shop these finds using the links below.
Row 1 – Container || Vase Filler || Greenery
Row 2 – Container || Vase Filler || Greenery
Row 3 – Container || Vase Filler || Greenery
Step 2 – Choose a Vase Filler
Next, you'll need to choose a vase filler as your terrarium base.
I found this cork vase filler and loved the color and texture it gave to my arrangement.
Step 3 – Choose a Faux Greenery Plant
Finally, you'll need to choose a faux greenery plant to add to your terrarium to give it color and life.
My arrangement is fairly small, so I chose a small faux greenery plant with pretty, textured leaves. Succulent type plants work best for terrariums.
All I did was pull the plant stem out of the base.
Then, I placed my plant stem into the terrarium and covered the "roots" with the cork vase filler.
Step 4 – Fluff the Greenery
Once you've placed your plant into your terrarium, all you need to do is fluff up the leaves.
When faux plants come from the store, they are stiff and rigid looking. They also come with all of the leaves and branches bunched together.
You want your greenery to look more natural. The best way to do this is to spread out the leaves and fluff them up a little. This will give you a more life-like arrangement.
Then, you're done! You have a cute, maintenance free faux greenery terrarium. I put this terrarium together in less than 5 minutes. It was super easy to do and looks great as an accent on Ben's nightstand.
Here's the whole process in gif form!
I hope you enjoyed this quick and easy tutorial. And, I hope it inspires you to add some greenery to your home!
Have a great week!