Build Your Ultimate Bed – Dream Bedding Essentials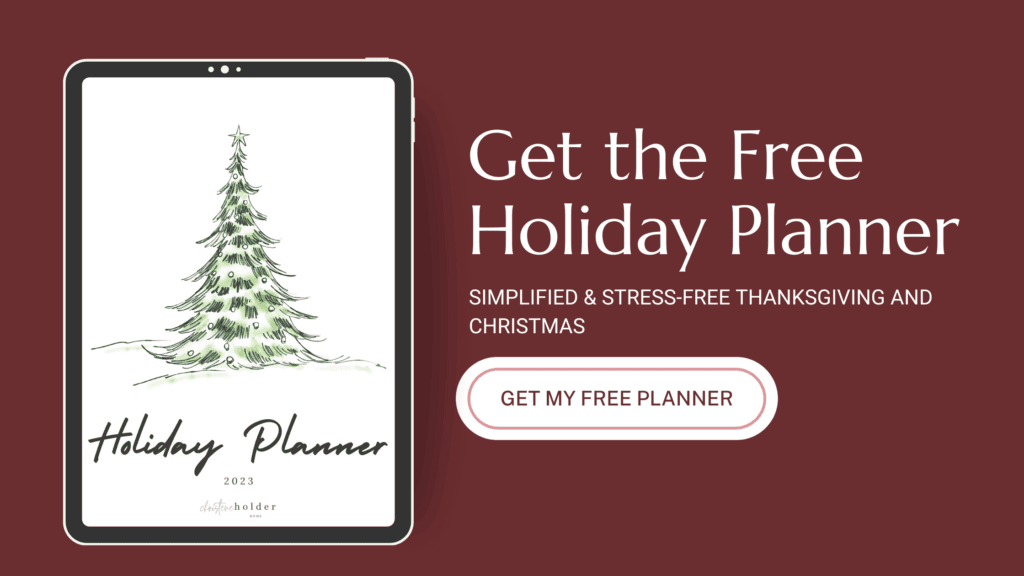 A while back you may remember that I did a series called Build Your Ultimate Bed. We were in the process of getting a new bed and all of the basics that come along with that. The series was short, but it included our favorite things that we used to build our ultimate bed. You can see Post 1 here and Post 2 here.
Well today, I'm adding one more post to the series because we finally have bedding! Bedding is the final piece that you need to build your ultimate bed. Next to the bed frame itself, it's the most visible part of the whole bed. So, you definitely are going to want something that looks pretty!
Build Your Ultimate Bed – Dream Bedding Essentials
This post contains affiliate links for your convenience. For more information, see my disclosures here.
It took me so long to decide on the bedding for our master bedroom. I wanted something that looked and felt high quality, but I also wanted to stick to a budget.
If you've ever shopped for bedding, you know that the prices can be outrageous! I've never really understood why bedding has to be so expensive. I was on a mission to find pieces that I loved, looked great in our room, and were in a reasonable price range.
Sheets
I've always loved the look of white bedding. I think it looks clean, crisp, and neutral. And, it goes with just about any style. The first piece of our bedding that I needed to find was our sheets.
You may remember that we have a new Casper mattress. The Casper mattress is much thinner than normal pillow top mattresses. And because of that, most fitted sheets are super loose on the Casper mattress.
I did some research online and found that IKEA sells a fitted sheet that makes for thinner mattresses. The DVALA fitted sheet can accommodate mattresses up to 10″, so it was the perfect fit for our Casper mattress.
For the top sheet, I decided to get a basic sheet set from Amazon. These sheets feel great and are an awesome price.
Pillowcases
Next, I needed to find pillowcases. For our bed, we have two standard pillows and two king size pillows.
When I bought the sheet set, it came with two standard pillowcases. These are great to have as extras for guests, but I wanted to get matching pillowcases for the two different pillow sizes.
I found these bamboo pillowcases on Amazon. They are an awesome price! I also love that they have a zipper closure on the sides. For some reason, my pillowcases always seem to slip off the pillows. I like having the zipper for a clean, finished look that also keeps my pillow in place.
Duvet
We were in desperate need of a new duvet cover for a while. We previously had one from IKEA that was completely worn out and seriously lacking in the "fluff" department. It just wasn't cutting it anymore.
Duvets can get expensive depending on the type you are looking for. I wanted something that felt high-quality but wasn't going to set us back hundreds of dollars. Especially since we would also need to buy a duvet cover.
After doing a ton of research, and reading all sorts of reviews, I found this duvet at Macy's. It's a medium weight down, meaning it's perfect for year round use. I love that it is real down, and not synthetic. Real down gives it that fluffy look and feel that I love! Also, it comes with corner loops so that you can tie the duvet cover in place.
Overall, I'm so happy with this down duvet. It is such an amazing quality for the price. It even rivals some of the high-end duvets that can go for over $500 a piece!
Duvet Cover
Next, I needed to find a duvet cover. I have always loved West Elm's bedding. They use high-quality fabrics and materials that make their bedding feel luxurious.
I wanted a white duvet cover to keep things looking neutral, but I also wanted something with a little bit of texture. Texture would help create interest instead of just looking plain white.
I decided to go with this white duvet cover with the ladder stripe texture. It's a heavy material and feels super high-quality. I love the look that it gives our bed. The subtle pattern adds just the right amount of interest to neutral white bedding.
Euro Pillow and Covers
To finish the look of the bed, I wanted to keep things simple and modern looking. I decided to get two Euro pillows to put in front of our sleeping pillows.
I bought these Euro pillow inserts on Amazon. They are mostly down, which gives them a nice weight and fluff. They are super comfy.
To add some contrast to the all-white bedding, I decided to get these Euro pillow covers. They have a subtle black and white pattern to them and look great with all the other black accents in our master bedroom.
Throw Pillow
Finally, to add a decorative element to our bedding, I decided to get one lumbar throw pillow. This pillow has a great mudcloth pattern and looks modern and casual.
I was able to grab this pillow on sale from Nordstrom's. But, unfortunately, it is now sold out.
How to Style a Bed
Once I had all of me bedding essentials, it was time to make and style the bed. I've always been a little confused about how exactly to style a bed. I'll see perfectly made beds online and think "where are the sleeping pillows?" Because in real life, no one sleeps on perfect pillows with gorgeous shams. We sleep on our standard and king pillows that are covered with basic white pillowcases.
I wanted our bed to look clean and styled when it was made. So, I came up with this modern pillow arrangement to hide the sleeping pillows and create a finished look.
I started by placing our standard pillows in the back standing upright. In front of that, I placed the two king pillows, also standing upright.
Then, I added the two Euro pillows in front of the king pillows. This creates a focal point for the bed and draws the attention to the pretty, decorative pillows. Finally, I added the lumbar throw pillow to the front of the stack.
The total prices for all of our dream bedding pieces came to $577. Now, that may seem like a lot of money, but for bedding, I think we found a good balance in terms of the budget.
Just for reference, a single king down duvet at West Elm is $430. So, for just a little bit more, I was able to get all of our bedding elements. That included the sheets, pillowcases, duvet, duvet cover, Euro pillows, Euro pillow covers, and a throw pillow.
We're finally finished building our ultimate bed! I think that our bedding really compliments the style and look of our updated master bedroom.
I was able to get the perfect mix of budget-friendly and high-quality items to create our ultimate bed. I hope that you love it as much as we do!