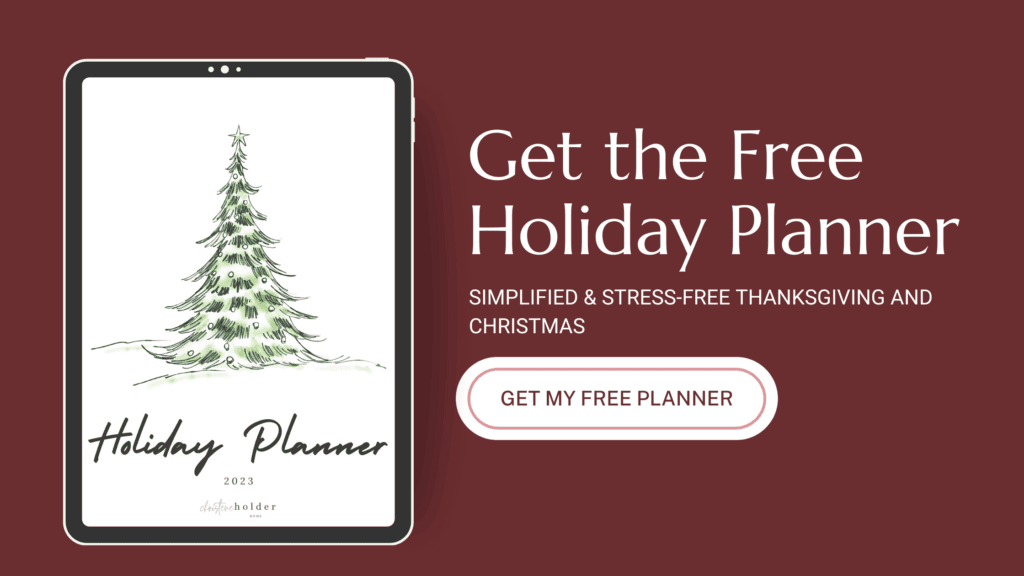 Welcome back my decorating series
Get the Modern Classic Look for Less!
My favorite home decorating style is a mix of contemporary modern and classic traditional. I think the two styles pair so well together and create a fresh, and casual atmosphere in a home. Whenever I'm browsing through Pinterest, "Modern Classic" is a style that I see all throughout designer homes. I love the look, but I don't love the price!
I'm a big believer that you can have a stylish home on a regular budget. There's no reason that you need to spend $90 on a pillow cover (for example) in order to have a beautiful home. That's just crazy! So, I decided it was time to start figuring out how I could get that modern classic look for less.
Today I'm sharing my favorite charming accent chairs.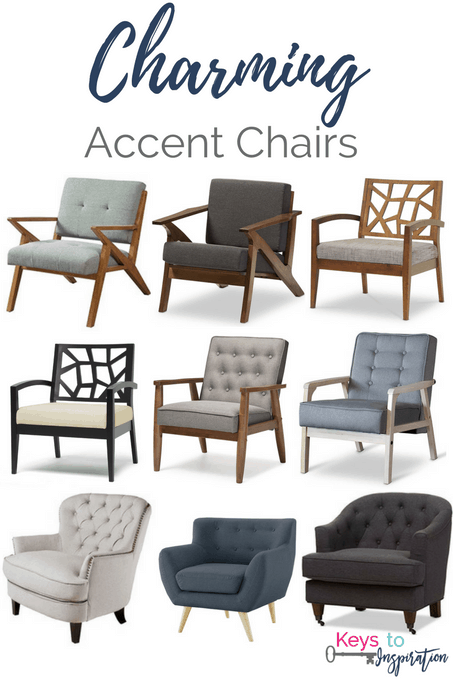 Our living room is in need of some accent chairs. We have a great couch, but it's really the only seating furniture that we have. It would be nice to have a few chairs in the space for extra space when we have guests and to add more interest.
Accent chairs should complement the couch but not exactly match. Lately, there are tons of mid-century style chairs I've been seeing in designer spaces. I love the look of the angled wooden arms and the upholstered cushions.
Accent chairs are a great way to mix modern and classic styles to create a cohesive living space. Here are some of my favorites!
This post contains affiliate links for your convenience. For more information, see my disclosures here.
Charming Accent Chairs
I love the angles of the arms on this chair. It's definitely got a mid-century look and it's a unique shape. I also love the lighter wood against the light blue upholstery!
I'm a sucker for gray, so I love this chair color! Again, this chair has the modern angled arms and a unique shape.
This chair has a more traditional structure, but the back has a modern geometric pattern. This is a unique find and an interesting piece of furniture. Again, the light wood and the light gray cushion help keep everything feeling casual and fresh.
This is another traditional structure chair with a modern geometric patterned back. I like the bold contrast of the black and white in this one. I think this would fit in nicely in a slightly more formal space.
This chair is a mix between the structure of a traditional chair and the slight angles of a modern chair. I like that the chair has clean lines and the tufted back is a really nice detail.
I love the super light wood and the darker blue upholstery of this unique chair. This is such a fresh piece for a modern classic home.
This chair is much more traditional, but I love how cozy it looks. It has an oversized feel that's inviting and calming. The light fabric will fit with almost any other furniture.
This chair is definitely a modern chair. The legs are really mid-century and the color is bold. I love the look of this chair, and I think it would be a nice modern accent in a traditional room.
I love that this chair is a nice mix of modern and traditional. The gray color is rich and would look amazing with some light and fresh throw pillows mixed in. I also love that it's a mix of a curved back and clean lines in the front.
---
I hope you enjoyed my latest finds! Have a great week!