How to Easily Clean Your Deck for Summer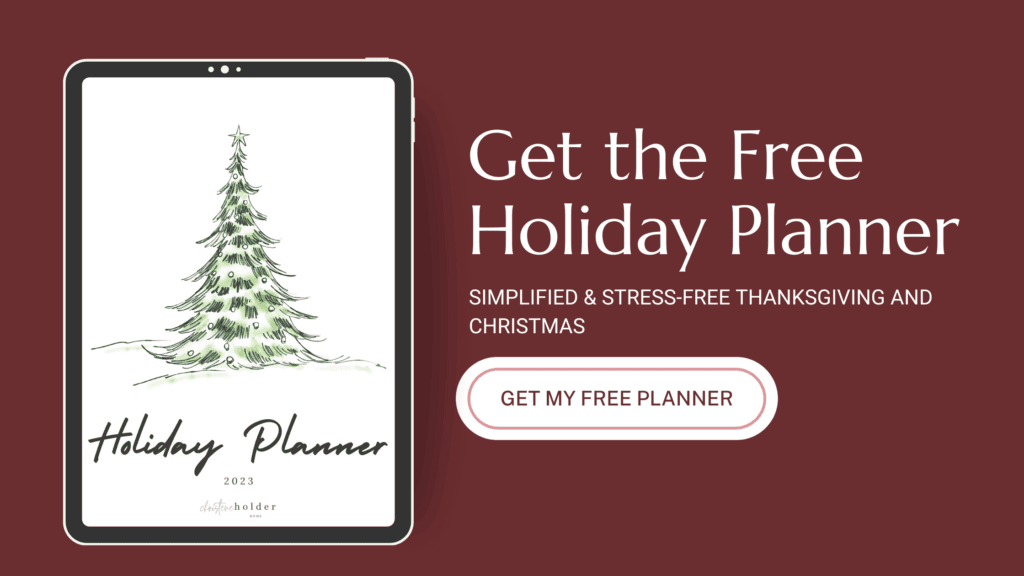 Use a Ryobi power washer to quickly and easily clean your deck for summer.
This post contains affiliate links for your convenience. For more information, see my disclosures here.
Now that summer is finally here, it's time to clean and prep all of the outdoor spaces for summer living.
We have a very small porch off the back of our home. And during the winter, I kind of just left everything out there. Not really the best idea, by the way! I was pretty lazy.
As the seasons changed, the porch got pretty dirty. It accumulated grime and dust on the railings and on the floorboards. Then once spring came, the pollen-coated everything, including the furniture.
So before we could actually get outside and use our porch for the summer, we needed to do a deep clean.
The best tool for this type of job is a power washer. There are tons of different power washers out there, and a lot of them are actually really large.
We only really needed a small power washer for our small home. So we did some research and found this electric power washer from Ryobi.
I think that it's now my new favorite tool! It makes cleaning outdoor furniture, siding, and flooring so easy. And, it's kind of addicting to watch all the grime just melt away.
All you need to do is hook the power washer up to a hose and start cleaning away.
The power washer is probably the easiest and most efficient way to clean. Especially for large outdoor spaces. No need to scrub or wash things off. Just blast it with water!
The Ryobi power washer comes with a few different nozzles. We looked at the booklet that came with the tool to decide which one to use for our porch.
I was surprised at how much grime had accumulated under things like our table and umbrella. It looked like our porch was stained and I got worried that we were stuck with these gross spots.
But once I started using the power washer on those spaces, the grime just lifted away like magic!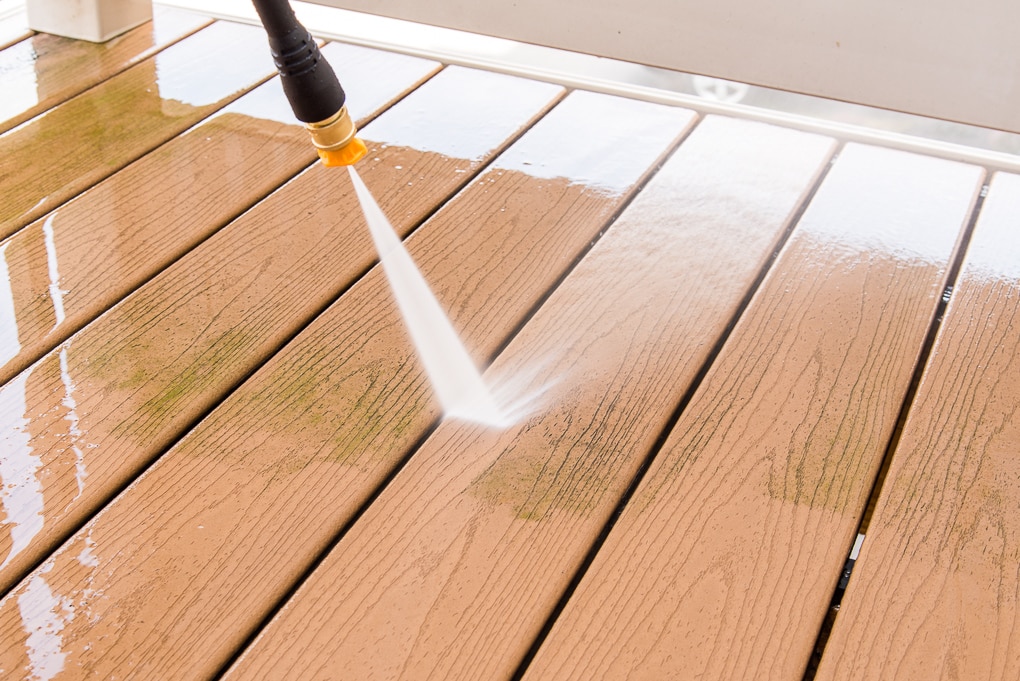 Now I'm normally not really a fan of cleaning. I tend to avoid it because It's definitely not my favorite thing to do. But power washer cleaning is totally different. It's super satisfying!
Once we had pressure washed all the surfaces, I was kind of sad. Because I wanted to find more things to wash! I highly recommend you get one of these tools for your home. You're going to love it.
Check out how well it cleaned those grimy areas from before!
Once everything was dry and cleaned, I spruced things up a little and our porch was back to normal and ready for summer!
This furniture is what we've had up on our porch for a few years. We love it, but I think it's time for a little porch refresh. I'll be sharing my design plans and ideas for some changes to this space here soon. I can't wait to show you!