Our Small Outdoor Porch Design Plan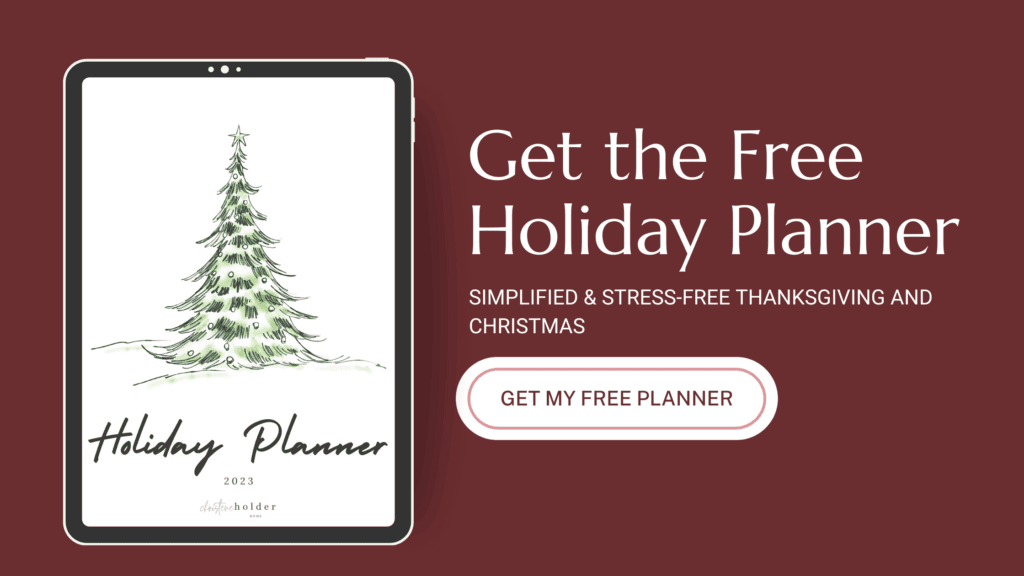 It's time for the porch to get a makeover! Our small outdoor porch is getting redesigned for this summer. I can't wait to show you the plans.
Want more room design plans? Check out our modern master bedroom design plan, my creative home office design plan, and our powder room design plan.
This post contains affiliate links for your convenience. For more information, see my disclosures here.
Summer is here! And that means it's time for a porch refresh.
Our porch has looked pretty much the same since the first year we moved in. For the first few months, we didn't have anything out there. So I did a quick makeover to make it into a relaxing retreat. You can see all the details from that redesign here.
Since then, we haven't done much to the space. We've been able to use our small outdoor porch for a few years now, but there have been some limitations and things we've wanted to change.
We loved our tall table that doubled as a fire pit, but sometimes it was a little uncomfortable to sit out there. The chairs were tall and they didn't have a lot of cushion.
We also found that our porch would get super hot, especially in the summer. And our cute half umbrella just wasn't doing the trick of keeping us shaded and cool. That made it difficult to relax and spend time outside.
So, the main things we're looking to change with this porch refresh are the shade situation and the seating. But I'm also looking to spruce up some of the decor and make it into modern classic outdoor space.
One of our favorite things to do is sit outside in the morning with a nice cup of coffee and read. So to make sure this space is set up for lounging, we need cozy chairs and an awning.
I've been eyeing all of the fun outdoor furniture and decor in the stores. There's so many different options for all styles right now. And the best part is, a lot of it's on sale!
The first pieces that I found for the porch refresh were these modern, clean-lined chairs. I love them, and I actually ordered them months ago!
I also found this striped awning and I can't wait to see how it anchors the space. I think it will help make our porch feel cozy and less open to all of our other townhome neighbors.
Here's the full design plan that I have come up with for our small outdoor porch. I hope you love it as much as I do! I've linked all of the sources below so you can find everything.
Our Small Outdoor Porch Design Plan Sources
Let me know what you think! I can't wait to show you the full reveal soon.