Planning a Comfortable and Organized Creative Home Office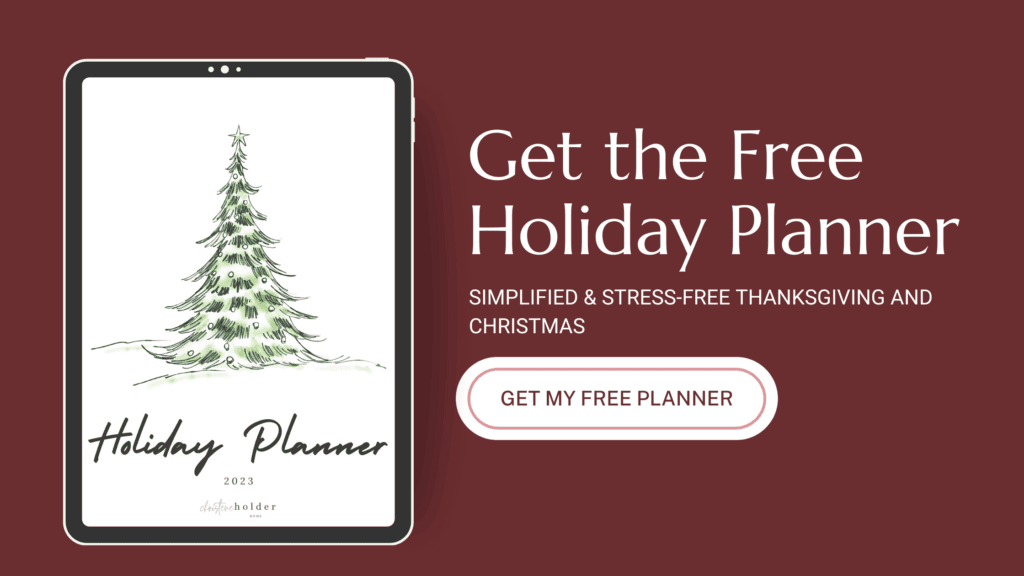 See the full design for my comfortable and organized creative home office. I'm sharing the design plans for the other half of my home office. I'm excited to share all of the design details with you!
Want more room design plans? Check out the modern and bright creative home office design plan, the powder room design plan, and the master bedroom design plan.
It might seem like room makeovers happen super fast when you read about them on blogs. But in reality, home projects take lots of time.
All of the projects we've done in our townhome over the years have been like that. We do small things here and there working towards the big goal of a full room makeover.
Our basement has been a space in our home that I've wanted to makeover for a long time.
Back in October of 2018, I participated in my very first One Room Challenge. I decided to tackle one section of the basement as part of this challenge and transformed the nook area into a beautiful built-in desk!
Today I'm excited to kick off the second part of our basement makeover!
My office needs to serve lots of different purposes. The desk area is perfect for working on the computer and doing some craft projects. But overall, my office needs to serve as a relaxing space and reading space, a workout space, a storage space for all my home decorations, a crafting space, and a working space too! That's a lot of different things to all happen in one room.
Thankfully, the basement room is fairly large, and if we optimize the space well, I think I will be able to make my office work for all of those different purposes.
On the other side of the basement, I want to incorporate room for storage and relaxing.
Let me give you a peek at my design plan.
This post contains affiliate links for your convenience. For more information, see my disclosures here.
If you want to know about any of the sources I used to plan this room, you can find them all below: (Similar items are linked for decor that's discontinued or unavailable).
Sources:
Striped Basket — HomeGoods
Because my home office is going to serve a few different purposes, I made a wish list for all the things that my home office should include.
Wish List for my Home Office
STORAGE
Our townhome is the perfect size for us right now. But one thing it really is lacking is storage space.
Being a home blogger (or even just someone who loves home decor) means that I have lots of extra home decorations. I also love to be creative and have a whole bunch of craft supplies and tools.
Because we don't have a lot of storage, most of these items have been living in the basement in the corner on the floor. Or they have been boxed up and stored in the garage. Neither of these options are great for when I need to find something to craft with or to decorate our house with.
My friend Abby from Just a Girl and Her Blog had a similar storage issue and decided to solve the problem with the IKEA PAX system. I fell in love with how built-in and finished this storage solution looked in her home. I knew it would be the perfect solution for my basement home office.
COMFY READING CHAIR
One of my biggest wish list items for my home office was to have a big comfy reading chair. A place where I can curl up and relax in the morning with my coffee. I love working at my desk, but sometimes I also like to work while sitting on our couch upstairs. I wanted to be able to have a smaller space, like an oversized chair, where I can relax in my office.
PLANTATION SHUTTERS
Since the basement is actually our first floor, it's at the ground level. Our neighborhood has sidewalks right outside these windows and people are always walking by. I wanted a little bit of privacy for my office space, and plantation shutters are perfect for that.
GALLERY WALL
I also would love to incorporate some family photos in a gallery wall on this side of the basement. The basement is actually the first floor in our home. It's where we enter the house, and so I wanted to tie this room into the rest of our home. I thought it would be fun to include a gallery wall over by the front door.
DECORATIVE ACCESSORIES
To finish off the space, I'm really looking forward to choosing accessories and decorative items for my home office. On this side of the office, I'm looking for things to complement the relaxing and personal feeling of the room. I want to get a really nice reading lamp for my comfy chair. And lots of cute pillows will be great for making this area really comfortable.
SHOP THE POST

So that's the plan! I'm excited to share the projects we are working on to complete my home office. I can't wait to share all of the details of the decorations I picked, and how we solve our major storage problem.
I hope you'll follow along as we transform (a section of) our basement into my comfortable and organized creative home office. You can keep up with our progress in these posts:
Planning a Comfortable and Organized Creative Home Office (You're Here)
The Best Modern Accent Lamp {and Giveaway}
The Most Comfortable Oversized Chair
How to Install Plantation Shutters
How to Create a Simple Modern Gallery Wall